Board Member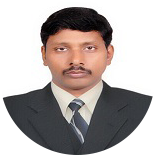 Dharam Nath Singh
Dharan Nath is President. He will be taking care of entire business and growth and strategy of New Shubh Labh society and being a President, He is trying to make the world-class society and his aim to be become more easy and faster service and solution for the customer and fare better opportunity for their financial growth, where the people will be able to make their financial decision with us and trustfully and faithfully. He has more than 15 year experience in manufacturing industries. He stated career as a support member one of the successful start-up company ( Sai Baba Educational Aids annual turnover 20 Cr. ) this company is providing end to end product and new technology service for school and fun parks etc. currently he is head of Operation & Manufacturing department and also he has more than 7 year experience in as a LIC adviser, where he is giving solution for their future needed and investment related suggestion to the customer and currently he is serving around 500 happiest customers in India. Dharam Nath has a Post-Graduation from IGNOU.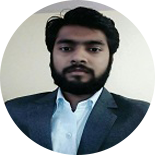 Prakash Kumar Singh
Prakash Kumar is a Vice President, his Primary responsible to support to President for achieving his goal and achievement, where he will co-owner of all the role and responsibility which has been assigned to President . He has almost 5 Years of experience in Customer Service Industries and Finance Department. He worked with reputed company's e.g (Ienergizer, ACS ,Tech Mahindra) He has done graduation with specialization in Maths.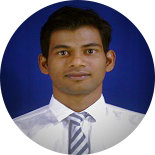 Jitender Kumar
Jitender Kumar is a Secretary, He will be responsible for Operation and support function where, he will organize customer support part, and he will be taking care of end to end journey process for the customer satisfaction and helping to organization level goal. He will also take on day to day customer level escalation and issue where, he will try to give them 100% satisfaction level assurance. He has 6 years experience in customer support and complain management part. He had worked with Lesconcierges for 2 years where he was taking care of client support. Currently he is working with Logicash (Logicash managing cash transaction for many of the bank, like ICICI, Bank of Barodra, and PNB etc.). From last 4 years where he is leading complaint management and cash transaction team and he is very calm and hard worked for giving the 100% whatever the role assigned to him and also very supportive and helping hand personality person. He has done graduation from Delhi University with specialization in Political Science.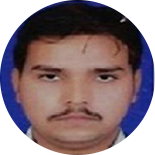 Bharat Kumar
Bharat Kumar is Treasure, He will taking care of finance department where he will lead cash transaction function and revenue part. Also he will taking care of loan department, where he will responsible for payment and collection part. He has 5 years of experience data management and business revenue management. He worked with reputed company's e.g (Thomson Reuters, Paytm, and Makaan.com) He has done graduation with specialization in Economies.